About Hollywood Music Center
Hollywood Music Center is the world's leading producer and distributor of Middle Eastern and Belly Dance music and video releases. With over 400 music CDs and nearly 100 dance and fitness instructional and performance DVDs, Hollywood Music Center has the largest selection of Middle Eastern and Belly Dance music and dance recordings owned by a single label. The company's comprehensive website features their massive inventory, but it is arranged in an extremely user-friendly way so music and dance enthusiasts from all over the globe can find exactly what they need with the click of a mouse.
For years, HMC has produced and recorded a diverse selection of Middle Eastern and Arab artists from a multitude of countries, working with many of the most respected names in the field. World famous musicians with releases on the label include Hakim, Setrak Sarkissian, Samir Srour, Said El Artist, and The Salatin El Tarab Orchestra, to name just a few. International DJs and producers such as Roger Abboud, Mosavo, Drumspyder and Naked Rhythm regularly create innovative remixes for the label as well. The company's Media Division also licenses music to many film and television productions. All aspects of production are overseen in-house, including project conceptualization, shooting, recording, editing, graphics and marketing.
The history of Hollywood Music Center is basically the American Dream filtered through "1,001 Arabian Nights." When the company's founder Movses Panossian opened up a tiny record store in Hollywood, California in 1982, he had no idea his niche business would turn into a global venture.
Always passionate about Oriental music and dance, Panossian was particularly in love with the heavily orchestrated classical Arab music, such as the work of Syria's Sabah Fakri and Egypt's legendary Om Kalthoum. His avid research lead him to North Africa and the Middle East to seek out authentic and indigenous music, such as Muwashahat (a melding of Moroccan folk and Andalusian Spanish music) and traditional Egyptian music genres such as Saidi, Beledi and Sufi. During this time, Panossian not only became familiar with the different styles, but also was able to sign, record, and produce the music and promote the musicians that were making it.
Mher Panossian literally grew up absorbing his father's cultural interests, business expertise, and technical savvy. After studying business at Woodbury University, it was a natural progression for him to become a partner, making Hollywood Music Center a multi-generational endeavor. As Label Manager, Mher brings a fresh, contemporary perspective to the business. In addition to conceptualizing, supervising and recording or shooting various projects, he also regularly collaborates with foremost belly dance performers and instructors, creating unique releases that are on the cutting edge of the rapidly changing modern belly dance scene. Just some of the acclaimed dance artists he has worked closely with are Aziza, Karim Nagi, Sadie, Ansuya, and Jillina - all of whom have appeared at large, sold-out live events produced and filmed by the label for commercial release.
As the leading purveyors of Middle Eastern and Belly Dance music and video releases, Hollywood Music Center is a force to be reckoned with - but for the Panossians, it is also a labor of love. Behind the business façade, the family-run company's desire is to preserve traditional ethnic music and dance while at the same time moving into the future, filling people's lives with inspiration from these glorious, rich forms of artistic expression.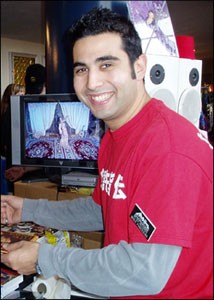 Mher Panossian - Label Manager / Producer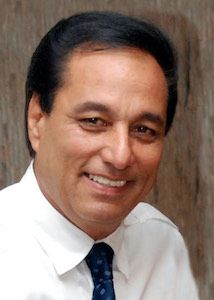 Movses Panossian - Founder / Producer